MaryFash Ltd
Convert Your Content To Sales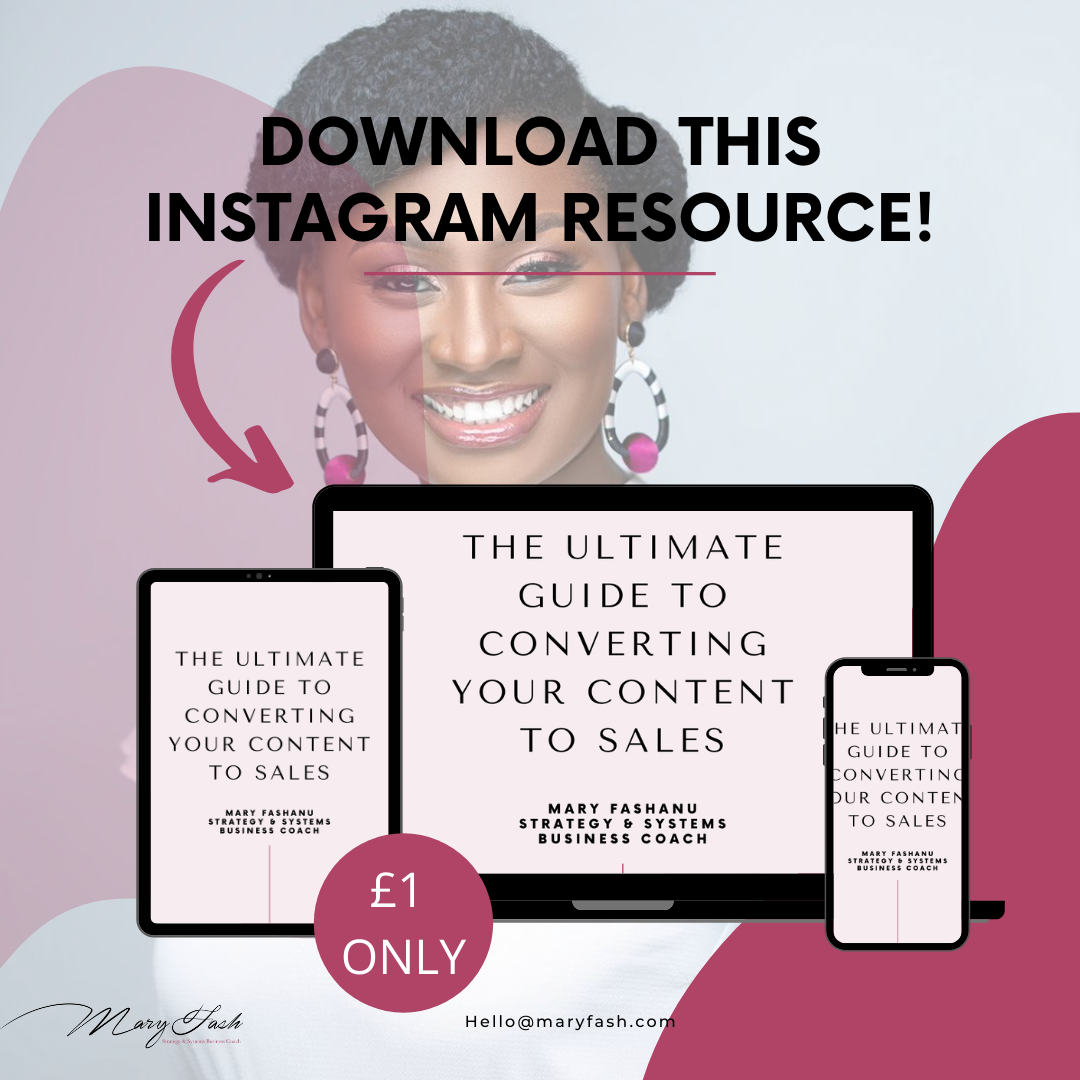 Are you ready to start making money using Instagram by converting your content?
Then this guide will help you achieve that. In my just concluded Masterclass, I taught the foundation to increasing your sales using social media. i shared 5 Secrets that work for me.
This is a level higher, now you will learn the practical steps to converting your content to sales.
In this Guide, you will learn the following:
What Content Conversion is
Stages of Content Conversion
Why It is Important to Your Business
Why Your Content is Not Converting
3 Strategies to Converting Your Content
Why you need to download this
guide:
You constantly show up and work hard for your content but have nothing to show for it.
No point doing the same thing over and over and not getting results
You get a guide on what you need to start doing to start making that conversion.
To get your copy for £1 ONLY, kindly complete this form.
Thanks.
MaryFash
🥂💵💛