FREE EBook - How to increase sales using customer data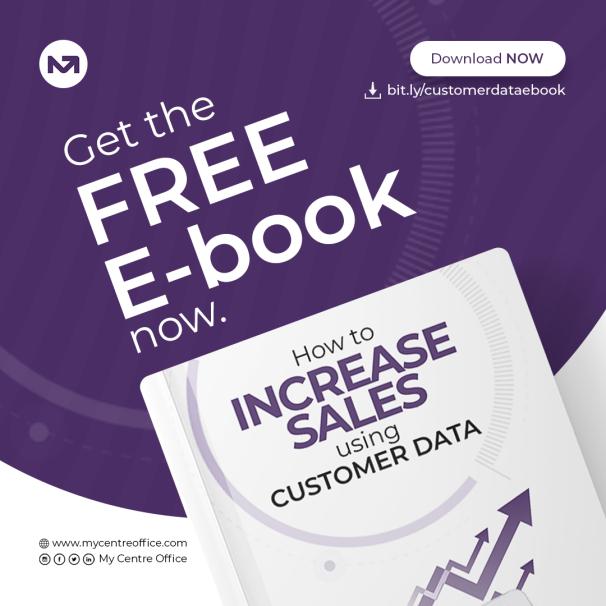 You would be amazed how much you can boost your sales just by analysing your customer data.

Successful companies like Amazon, Apple etc. use their customer data so well, they keep dominating the marketplace. You can make more sales too using your customer data.

So download this free eBook from My Centre Office, and let us share some insight to help you increase your sales, using your customer data.

Simply fill the form, and download the ebook immediately.

Speak soon.
#teamMyCentreOffice